General Contracting
Choose the General Contractors Jacksonville FL Prefers!
Additions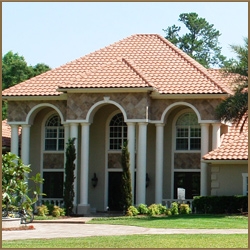 From "Concept to Completion - We've got you covered". We are the general contractors Jacksonville FL homeowners trust to take the stress out of planning an addition. We start with a "sit down" with you and discuss what your needs are. We then make sure that the ideas we come up with will not only fit your budget but will also fit on your property. We use a C.A.D. (computer aided design) program to develop several options for your review. We have found that this approach saves both time and money and helps you plan for everything from the light switches down to the furniture placement in each room. All along the way we can send you via the Internet "walkthrough" videos of the progress of your ideas.
We have completed many additions in Jacksonville over the years. We have added two story additions, rooms over garages, attached ground level rooms and added a garage bay or two. On one project we turned the original garage into a theatre room, added a walkway and a four-car garage. On another we added a second story room with a bathroom over the existing living room. In all of these projects the owners were able to live in their homes during construction.
We treat your home as if it were ours and respect your need to continue on with your lives as the construction takes place. We fully understand how important it is to complete your project on time and on budget. We supply you with a firm time schedule before we start. We haven't missed a deadline yet!
Samples: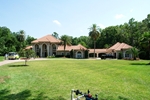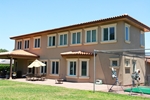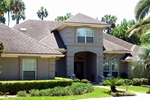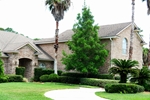 Kitchen, Bathroom & Whole House Remodeling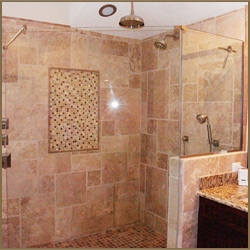 At Hagerty Construction we are the experts in bathroom remodeling Jacksonville FL residents rely on for innovative design and superior quality; and the leader in kitchen remodeling Jacksonville trusts to make their home's most important room both welcoming and functional.
Over the years we have completed many projects in kitchen remodeling and bathroom remodeling Jacksonville FL customers have been thrilled with. These range from a simple bathroom renovation to a complete renovation of the entire home. We understand how important it is to complete a project on time and on budget. We make every effort possible to complete the project as quickly as possible without compromising quality. Let's face it, when someone is in your home doing remodeling or renovations, there is no such thing as completing it "too soon."
By choosing the top company for kitchen remodeling Jacksonville customers enjoy superior customer service. We will guide you every step of the way. We understand that your time is very important, and that is why we do all of the legwork for you. We have a long list of loyal subcontractors that we have used over the years. All of our subcontractors are licensed and fully insured. We have a long term working relationship with our material suppliers and designers as well.
Samples: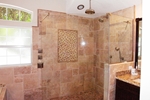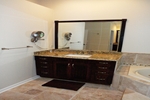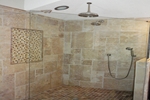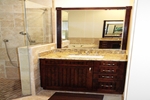 REQUEST A FREE ESTIMATE FOR HOME REMODELING JACKSONVILLE FL
Call Hagerty Construction & Roofing today at (904) 992-9960 for a free, no obligation consultation and estimate for home remodeling Jacksonville FL residents have come to count on for quality and craftsmanship, from the most experienced general contractors Jacksonville FL has to offer