Links
Material Suppliers: Asphalt Shingles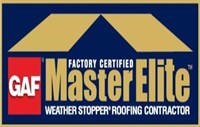 Founded in 1886, GAF has grown to become North America's largest manufacturer of commercial and residential roofing materials. They provide an industry leading lifetime warranty on their asphalt shingles and offer a 25 year warranty on workmanship.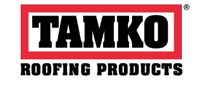 TAMKO's commitment to constantly moving the industry forward. Take a look at their latest innovations-and discover how each previous innovation set the foundation for where they are today.

CertainTeed offers a quality line of roofing, vinyl and fiber cement siding, pvc trim, sheathing, fence, railing, decking, foundation, windows, insulation, gypsum, ceilings, and pipe products for both residential and commercial building applications.

Atlas roofing shingles come in many popular styles and colors. Most feature the best roof algae resistance on the market, Scotchgard Protector.
---
Material Suppliers: Concrete & Clay Roof Tile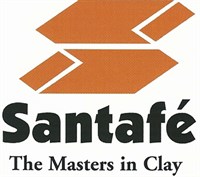 The raw materials have always been the same, provided by Mother Nature. Santafé
believes that the magic within clay products is achieved by the skills of the
"Artisan". That is why we have worked so hard to find the perfect balance
between technology and tradition to provide our customers with products that
combine all the advantages of the first with the authenticity of the latter.
Here is where the magic of fire, the beauty of the clay and the creativity of
man unite to give life to a product with natural beauty, a Santafe product, by
The Masters in Clay.
---
Material Suppliers: Low Slope and Flat Roofing

Hydro-Stop Manufactures the highest quality of sustainable waterproofing products possible, and manufactures products to insure that once they are applied, they can be easily maintained with no removal needed.
---
Material Suppliers: Metal Roofing


Southeastern Metals produces over 3,000 galvanized, steel and aluminum building components, specializing in metal roofing, ventilation, trims, flashings, steel framing, storm panel systems, corner bead and drywall accessories, and Gutter Helmet, the world's premier gutter protection system.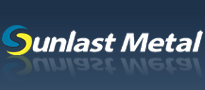 Sunlast Metal provides our customers with quality metal roofing products for their residential, commercial, and industrial needs. We offer direct sales to roofing distributors and contractors throughout the world. By using products from Sunlast Metal, you can rest assured that our products are tested and are in compliance with Florida's most stringent guidelines. We ensure our products are in compliance with the latest guidelines through our innovative testing program.

Millennium Metals Inc. is a manufacturer of metal roofing, steel and aluminum edgings, ventilation and accessories. Our primary goal is to provide excellent service to our loyal distributors.